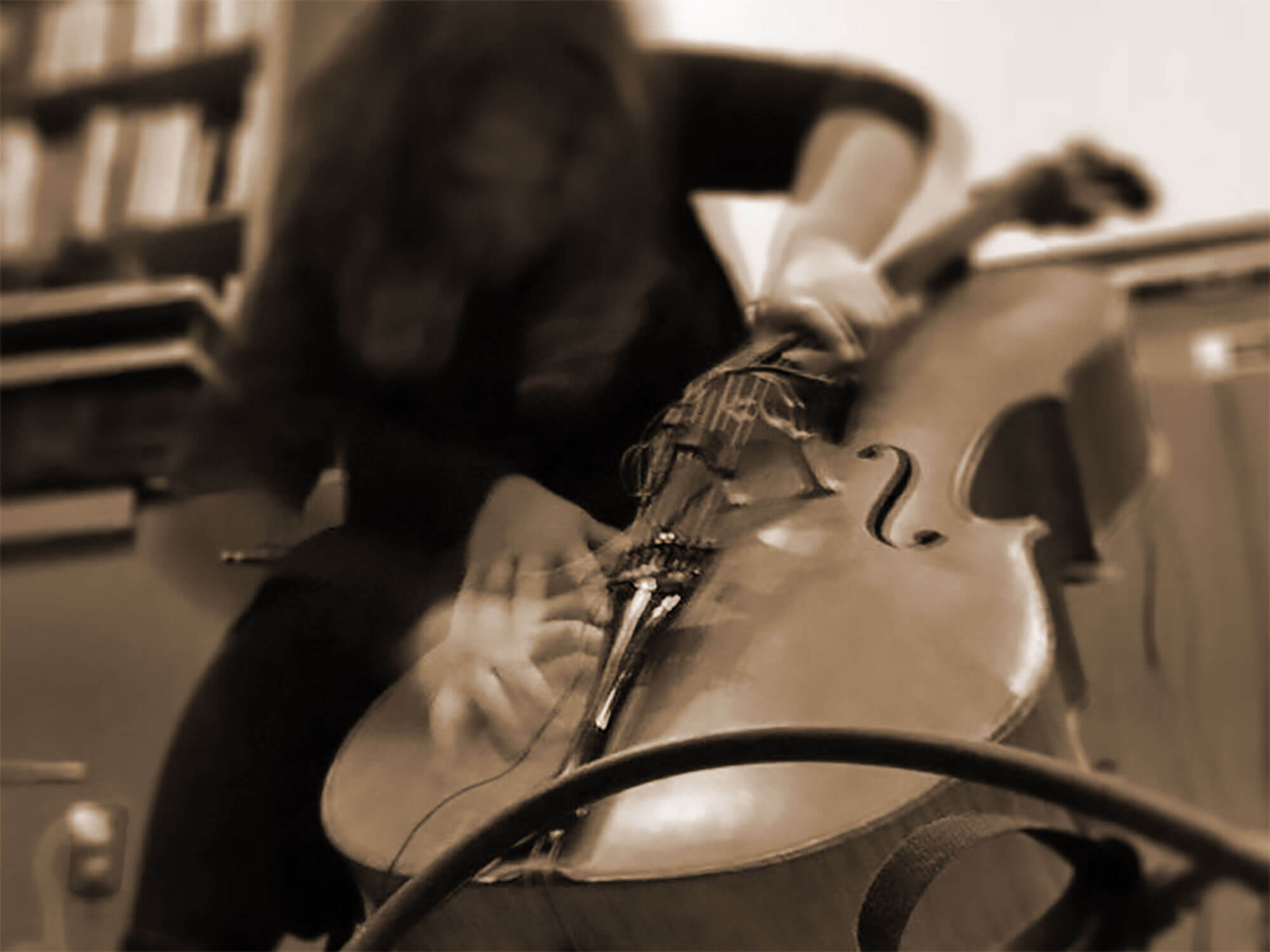 Judith Hamann
---
Judith Hamann is a cellist from Melbourne, Australia.
Her performance practice stretches across various genres encompassing elements of improvised, art, experimental, and popular music. Currently her work is focused on expressions of immersion and saturation: explored through durational, spatialised and electroacoustic approaches to sound, as well as an examination of psycho-physical materials and manifestation of 'shaking'.
Judith has studied contemporary repertoire with cellists including Charles Curtis and Séverine Ballon, as well as developing a strong practice in improvisation and sonic arts through collaborative projects both in Australia and internationally. She has worked with artists and ensembles including Oren Ambarchi, ELISION ensemble, Dennis Cooper, Maya Dunietz, Jürg Frey, Graham Lambkin, Alvin Lucier, Sejiro Murayama, Toshimaru Nakamura, The Necks, NYID, Michael Pisaro, Ilan Volkov, Tashi Wada, and La Monte Young. Judith is a member of Golden Fur, Hammers Lake, SYSTEM (with Anthea Caddy), The Argonaut String Quartet, and a duo project with Rosalind Hall.
She has performed widely with festivals including Tectonics (Glasgow, Adelaide, Tel Aviv, Athens), UnSound (NYC), Musikprotocol (Graz), The Now Now (Sydney), BIFEM (Bendigo), Dark Mona (Hobart), Tokyo Experimental Festival, SiDance Festival (Seoul), and Liquid Architecture (AU). Other performance highlights include improvised or repertoire presentations at Cafe Oto (London), Issue Project Room (NYC), Dia Art Foundation (NYC), Steim Institute (Amsterdam), Logos Foundation (Ghent), LaSalle University (Singapore), SuperDeluxe (Tokyo), O' Gallery (Milan) and Tempo Reale (Florence).
She is a champion of new and rarely performed music, immersive approaches to sound, and engages with a range of interdisciplinary and experimental projects including collaborative work with visual artists Keith Deverell and Sabina Marselli. She has been an artist in residence at Tokyo Wondersite Aoyama, The Recollets (Paris), Q-02 (Brussels), Cité Internationale des Arts (Paris), and Syros Sound Residency (Syros).